Join Us At Our 35th Anniversary!
April 4, 2013 5:30-9 pm
Holiday Inn, 711 West Broadway, Vancouver
For full details and to purchase tickets, please click the button below: "Click here for information and tickets"!
BCCPD is throwing a community celebration and fundraiser on April 4th, 2013 to mark our 35th year of serving the disability community.
We're very excited to have Global TV's Mark Madryga as our host for the evening of celebration and music. You'll also be wowed by world-renowned guitarist, Don Alder and entertainer/comic David C. Jones. All this, plus a salsa dancing performance!
Plus, you will have the opportunity to bid on wonderful items in our Silent Auction, including:
original art by PJ Artman
Bard on the Beach tickets
jewellery by Pandora
spa packages, and more!
Door prizes, appetizer buffet and cash bar. Support BCCPD, share a story and a toast with us, and enjoy a very special evening.
A huge thank you to Global TV and our Event Gold Sponsor the Vancouver Taxi Association.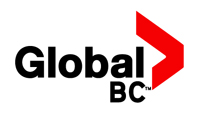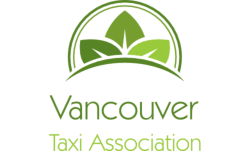 Thanks also to our Bronze Event Sponsor the Trial Lawyers Association of BC.
---
More About Our Special Guests
Mark Madryga has been a Meteorologist in Vancouver for 26 years. Since 1994, Mark has been delivering weather reports on radio and television throughout British Columbia. He can be seen and heard prognosticating weekdays on the Global Morning News and on CKNW AM 980 radio. He is a proud supporter of many charities throughout British Columbia, including Peace Arch Hospital, Juvenile Diabetes Research Foundation, the Alzheimer Society of BC and the BC SPCA. Mark was born and raised in Kamloops and resides in Surrey. Mark has two children, Matthew age 16 and Tessa age 13.
Don Alder plays acoustic fingerstyle guitar with a passion that has quickly earned him a reputation as Vancouver's "best kept little secret". Don is a world-class fingerstyle guitarist with a "wow factor" that will get your toes tapping. www.donalder.com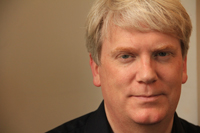 David C. Jones is often seen on TV and stage improvising and works around the world as a host/emcee is various comedic personas. An actor in Vancouver, he has performed on most of the stages here in everything from Shakespeare to Stoppard to Coward to Dickens. He also starred in the musical Little Me! as all the men and recently as The Prosecutor in Romance by David Mamet. He is also a highly regarded special event producer having been entertainment manager for the 2010 Winter Olympic and Paralympics Games. He has also written and directed a variety of short films that have played around the world. www.davidcjones.ca.